With constantly tempered of marketing in these several years, Hyper Pressure V Type Grinder, has been deep trust and praise by customers and its market share rising constantly, as a sword of Vipeak Heavy Industry which is imitated but never been exceed in this industries.
Recently, YCVXO160-YHRZ's test result was sent by customer with satisfaction from Xiushan, Chongqing province, which is grind limestone to 325mesh with sieve rate 95% and its capacity reach up to 12tons/hour.It runs stably and its capacity still has more space increase and its performance high above of the same model of same industries' competitors. Customer chose Vipeak from other competitors without hesitation for intelligent, efficient, low consumption of Hyper Pressure V Type Grinder Series even did not do inspection and signed a contract with us directly. It proved that we return a great surprise to customer when they give their trust to us.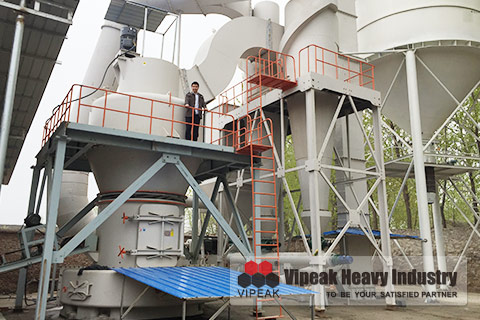 As the star products that Vipeak does independent R & D, Hyper Pressure V Type Grinder dominates the same industries with absolute advantage as well as attracts and gains customer's trust and praise by high production and low energy consumption. Vipeak keep low profile with no exaggerated advertising but return stunning by practical results and excellent products.