(Foreword: Our journey has star and the seas as well as poetry and fields. Vipeak dream team aims to be the world's first brand of mining machinery without forgetting the beginning of heart and fight with dream to provide product and service with higher added value.)
The biennial Bauma China started in Shanghai New International Expo Centre on November 22nd, 2016. As the top engineering machinery industry event in Asian, it landed in china since 2002, has turn into a best trading platform for international enterprises enter Chinese market and china enterprises head for global market, meanwhile it is the gluttonous feast of global engineering machinery's top technology.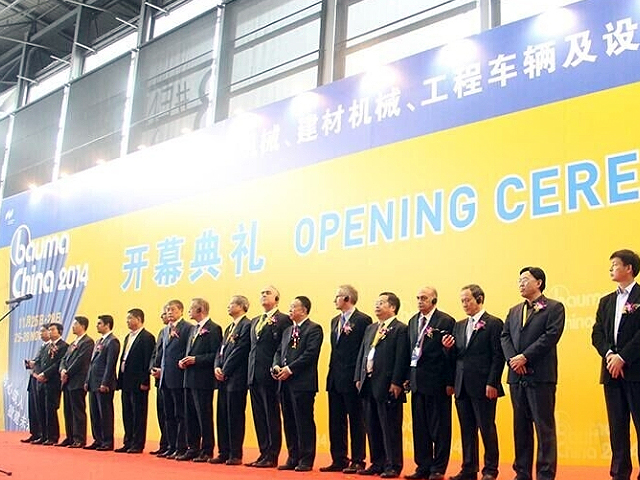 Recently, engineering machinery still face to the market downturn, however, it has great toughness and potential with holding the biggest market capacity. As an expert saying, "Bauma Exhibition construct the responsibility of communication continually, moreover it provide more professional information and a new innovation and development model for the engineering machinery and transformation."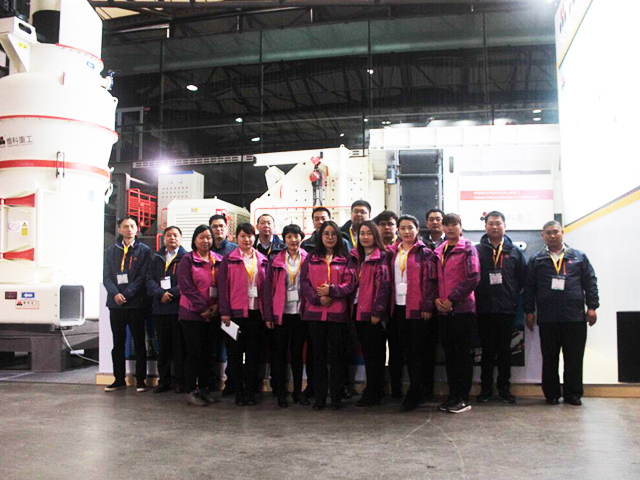 Bauma China 2016 set up 7 display themes in 300,000 square meters display area. The themes which are according to the development characteristics of Chinese engineering machinery industry and combing with the development trend of global industry. Furthermore, it attracted the international advanced enterprises in hundreds of industries participating in the display area of each theme. The engineering machinery enterprises exchange and display their own Strengths with the great condition and typical product in the stage competition. Vipeak would use "Innovation and technology, and development with win-win" as the exhibition theme and build the best customer visiting experience through creating the multi -dimensional display of the exchange space with the foundation of High - tech products in E6.100. We choose the YCVXO130-YHR Hyper Pressure V Type Grinder and VKF1214S Combined Mobile Plant. The Exhibits is patented product with leading technology, energy saving and environmental protection, outstanding production capacity combing the industry development trend and meet to customer's requires.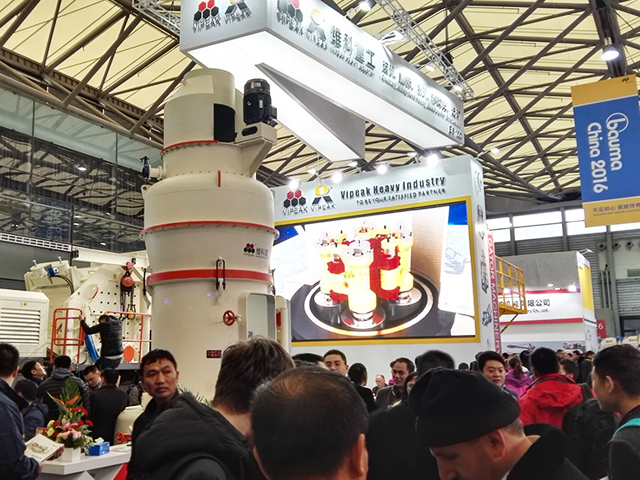 YCVXO130-YHR Hyper Pressure V Type Grinder is the a star product in grinding mill equipment series which adopts the unique structure, "spherical support "and" vertical axis hanging hem structure". And it increased the capacity by more than 30% with the optimal energy consumption ratio than the Raymond Mill, High-Pressure Hanging Roller Mill, Trapezoidal Mill and other traditional pendulum mill under the same dynamic conditions. VKF1214S Combined Mobile Plant was a multi-purpose machine and the first and second break automatically adjust the usage pattern that reduce the investment and operating costs effectively with its ship-designed body frame and a large crushing ratio, strong automation, high efficiency and stability, mobile and convenient performance advantages.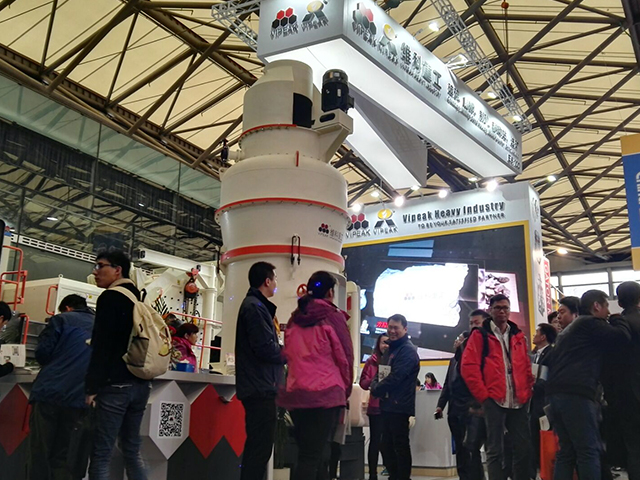 Except the real machine on display, Vipeak displays a new variety of innovative technology products which gives a comprehensive and intuitive feeling for customers with product catalog introduction and video promotion. VIPEAK platform attract plenty of customers to stop consulting and crate the special scene that one hundred people watching together while the explaining of product's structure and 3D video display for once time. Visitor was shocking by professional product of Vipeak and took out mobile phone camera, video frequently when them listening. It is like a professional product promotion which shows the Vipeak's leading position in innovation and development of the industry.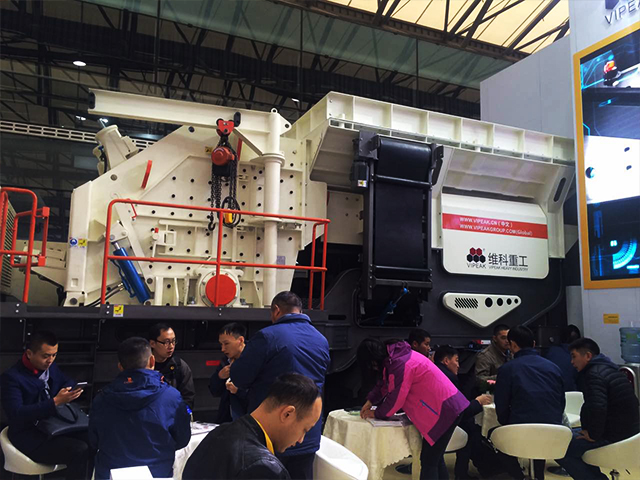 The reception group is made up of business managers, process designers, equipment use engineers which provide the three-to-one pattern for consulting and professional product supporting program designs in VIP reception site. The customers have a comprehensive understanding of Vipeak's products in a short time as well as feel the efficient and sincere of Vipeak with the close teamwork.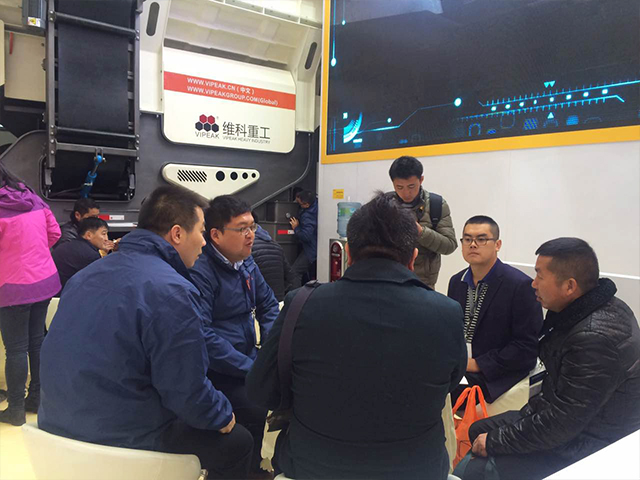 Vipeak is a supplier with efficient energy saving and environmental protection, analog signal control automation in one integrated powder grinding, stone crushing and sand making field. Vipeak's multi-series and multi-standard product chain provide the diversified needs of the optimal product solutions and configuration options for users. Meanwhile, we focus on user's experience and provide the process design, transportation service, installation and commissioning, training, regular maintenance and supply of spare parts, even the total package project system supporting services for customers with the most value-added products and services. The success of Bauma exhibition is just one represent of many technological advantages of Vipeak, there are more series of products waiting for your attention and understanding continued.