SAINT-GOBAIN is one of the top 100 Industrial Groups in the world, ranked 196th of the world top 500 in the latest "Fortune" 2016, with nearly 170000 employees worldwide. The ministry of high function cover the abrasives, ceramics and glass fiber three main business. It is the European and World leader in its industry. Since 1985 to enter the Chinese market, SAINT-GOBAIN has been set up to 46 enterprises in China and 1 r & d center, and been divided into flat glass, automotive glass, heat preservation, sound insulation materials, gypsum building materials, ceramics, plastics, abrasives, pipeline system and building materials field service according to different market. It has been flourishing in China and whole Asia with significant leverage.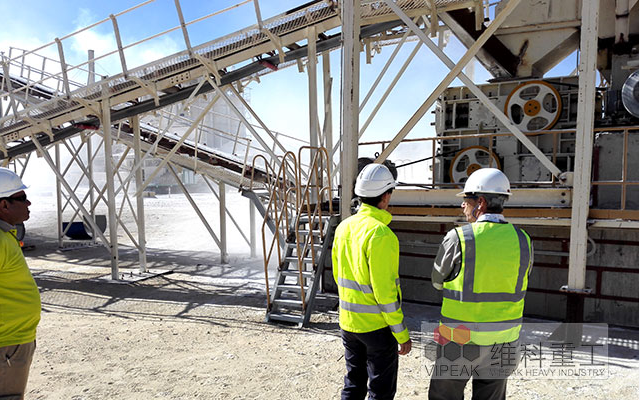 As one of the Four Great Ancient Civilised Nations in the world, Egypt is a land traffic crossroads between Asia and Africa, also a shortcut of sea route between the Atlantic ocean and Indian Ocean, which strategic position is very important. Egypt is in the Middle East's most populous nation, also Africa's second most populous nation, situated in the leading field of economy, science and technology for a long time, and it is the continent's third largest economy. In early september 2016, SAINT-GOBAIN gypsum production line cooperated with Vipeak has formally put into production, that is mainly used in building materials production and processing of gypsum products.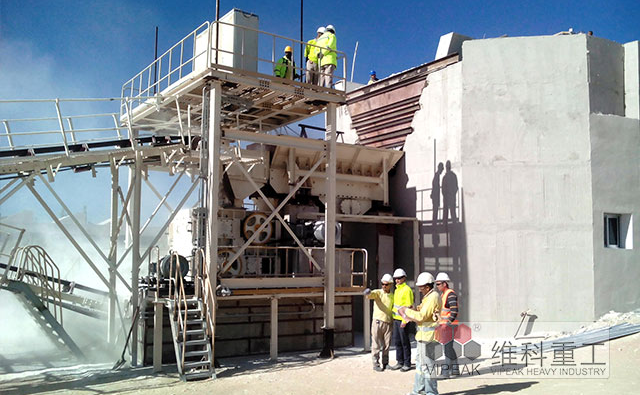 After the project decided to found, how to solve the production requirements of capacity 200 tons per hour, finished product under 5 mm (below 1mm products no more than 15 %), have been plagued by technical team of SAINT-GOBAIN. It is always can't solve based on the investigation of traditional crushers. Through in-depth discussion with the technical team of SAINT-GOBAIN, with the abundant experience of Vipeak in industry crushing and milling system, with the advantages of product diversification, through the many times of experiment, the equipment selection was finally determined. The cooperated gypsum production line is composed of feeder, vibrating screen, new type of composite crusher, and other auxiliary equipment. The core crushing equipment is used of new composite crusher which is concentrated research and development of Vipeak. This crushing equipment adopts new design concept, large crushing rate, high degree of automation, with excellent assembly technology of Vipeak. Its high efficiency and stable performance ensures the customer value maximization.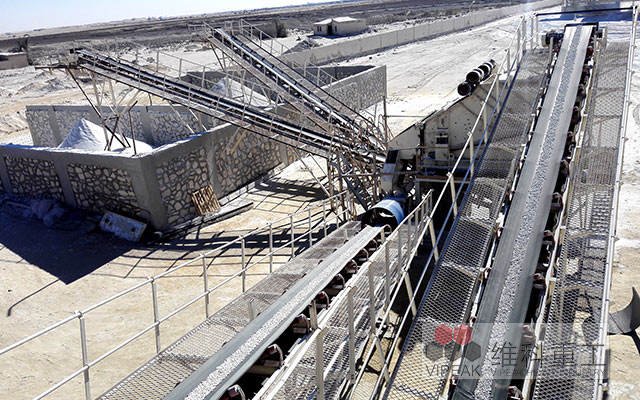 Provide customers with more comprehensive and system integration solutions is the continuously pursuit of Vipeak. This set of gypsum production line is designed based on this concept. To achieve the cooperation not only benefit from Vipeak brand which enjoys a good reputation overseas, but also Vipeak have the first-class professional development and installation engineers that provide customers with timely and efficient professional services including installation, commissioning and training. These products value-added services has win the customer's respect and trust with the intangible brand value. Someone said, trust is more expensive than gold. In tough economic circumstances , trust each other is more precious. With the deployment of Vipeak heavy industry global business model, we believe that we have ability to create effective solutions and services, we have confidence to continue to enhance the brand effect, and we have enough courage to meet the greater challenges, and Vipeak will always grow up together with our customers.