Vipeak Heavy Industry has been committed to the research and development of new products. Vipeak's Reinforced PFT Impact Crusher is the latest generation of product with the international advanced level and quality on the basis of absorbing the latest technology of the current international impact crusher.
In April this year, when sand and stone departmet manager negotiated business with the customer in Ningxia, the client tended to buy the ordinary PF1320 impact crusher. According to the customer's actual situation, and in order to meet customer demand, our manager timely recommended the newest unthinkable PFT1318 Reinforced Impact Crusher, which can help clients create more values, and finally successfully concluded a contract for the order.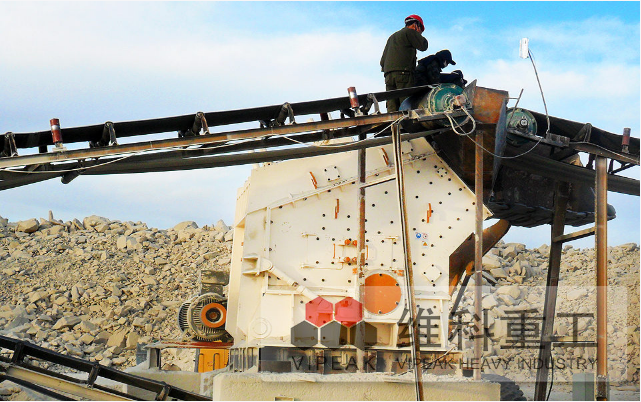 For the impact crusher, the rotor is a "heart" and plays an important role in the work. So the company developed the heavy rotor of solid structure in order to obtain a higher rotary inertia, and high wear-resisting material and the best crushing cavity make the good performance of crusher. The whole bearing pedestal of cast steel structure cooperates with rack more perfectly to enhance the bearing radial strength. The unique fixture of plate hammer makes it more convenient to maintain and remove. Middle open hydraulic chamber structure leads to convenient maintenance. A new way of feeding can effectively increase the feed size and increase crushing ratio. The protection device can greatly increase the safety of the equipment.
This PFT1318 Reinforced Impact Crusher sand and stone production line has been successfully sent to customer site in ningxia. Vipeak with high quality products, first-class after-sales service played the joyful chapter of sand stone market of northwest district. In the increasingly fierce market competition, Vipeak will use more outstanding research and development ability to open up new markets and establish the new brand "Vipeak".