The American market research organization Freedonia group released analysis report a few days ago to predict that the global demand for coating will grow at an annual rate of 3.7%, and will reach 54.7 million tons in 2020, and then the market value will be $193 billion. Affected by the strong economic growth of developing areas, especially by that of Asia-Pacific region, good momentum of building field will spur sales of architectural coatings. At the same time, increased investment in manufacturing and infrastructure of this area will further promote the application of industrial coatings in vehicles, furniture, ships, roads, bridges, etc and paint manufacturers will get business opportunities.
However, analyst Carolyn Zulandt thinks that the increased demand for high quality coating in the developed and developing regions, and higher demand on construction technology affect the overall income of the coating industry. To reduce coating production is a necessary measure to realize the coating product structure adjustment. It's worth noting that much diminished growth in China's economic growth and reduced investment in construction will restrain overall growth.
India grows fastest. Increased investment in construction or renovating houses,commercial places and industrial facilities stimulate the coating requirements. China helds almost half of the global paint market. The gradually expanding proportion of the middle class will continue to stimulate the demand for building coating. In addition, a good situation for manufacturing also boosts the demand for industrial coatings.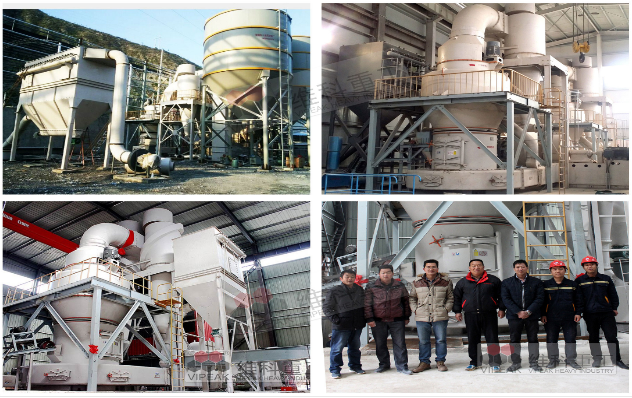 As a leading domestic crushing, sand making, pulverizing equipment manufacturer, Vipeak has crushing and grinding machines which have been widely and well used in the coating industry at home and abroad, like titanium dioxide, mica powder, talcum powder, calcium carbonate processing technology, and receive high praise. In recent years, combined with years of experience in research and development and the practical experience of user scenes, Vipeak upgrades powder making technology continuously, and has introduced hyper pressure v type grinder, european reinforced type superfine mill, SQLM series upper driven vertical mill, and superfine ball mill classification production line always occupy the leading technical level in the industry in terms of capacity of one single machine, unit energy consumption, and dust emissions. The highest capacity of one single machine can reach 200 tons, and its finest product can reach 2500 mesh. Vipeak can create more suitable crushing, grinding equipments tailored for different customers, and provide a more scientific and reasonable parameters configuration scheme, provide more reliable equipments for customers to invest project and the most comprehensive technical support.
YGMXO-Q4 series reinforced mill(2016 upgrade product) technological and performance advantages:
1, optimization of host grinding device:the upgrade of roller device can greatly improve the grinding force, higher yield; improve hanger device structure and inner circulation, no need to remove the hanger.Replaceable ring; super wear resistant materials extend the service life of roller and grinding ring; Roller assembly adopts multi-layer barrier seal structure, reliable and durable, reducing maintenance time and costs.
2, Euro cage analyzer: high density cage analytical wheel leads to high classification and fine grading granularity; double gas path seal can effectively prevent coarse powder leaking, or powder into bearing; frequency conversion revolving speed, the finess of final product can be adjust between 80-600 mesh.
3, to optimize wind road cycle:high pressure blower can efficiently adjust air volume; arc zero-resistance air passage and spiral case design of no-drag air inlet can reduce the wind resistance to make the material flow smoothly and improve powder-selecting efficiency.
4, The host variable frequency + reducer drive: frequency converter controls the speed of host to make the machine run under the best status, energy-efficient; new reducer ensures smooth and reliable operation,easy operation and maintenance.
5, Strong seismic ability ensures high efficiency and stable operation of equipment: heavy-duty equipment base improves the rigidity of the machine, and leads to strong seismic capability, and makes it solid and durable. balanced energy storage device, while ensuring the efficient operation, can effectively reduce the amplitude of equipment. stable and reliable performance; in the production of fine powder or superfine powder, the advantage is more highlighted.
6, To optimize the system configuration: the bypass powder collector reduces the pressure loss of the powder collector and ensures better dust and materials receiving; maintenance platform makes the safe and convenient operation and maintenance. pulse bag dust catcher realizes the fast automatic ash removal, and makes clean working environment. Vipeak Heavy Industry 24-hour service hotline: 0371-67771006.